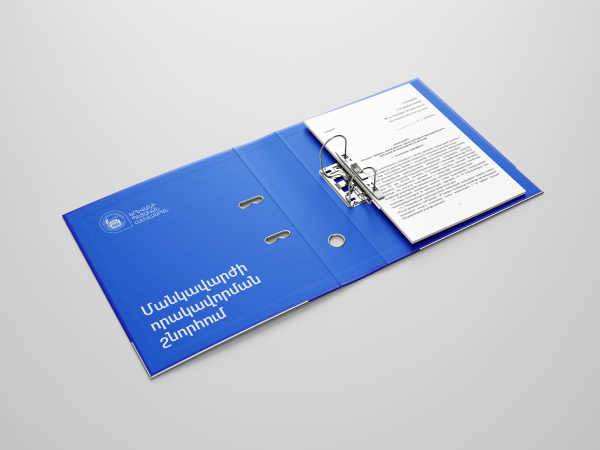 Bachelor's degree graduates are awarded the qualification of pedagogue by educational programs of higher vocational education specialties of the Republic of Armenia, approved by the order of the ESCS Minister of RA N647-А/К (July 3, 2015), and the training is organized according to the requirements of the "Exemplary Charter of Organization of the Educational Process with the Credit System".

Students participate in the courses organized to obtain a pedagogue's qualification voluntarily, based on the list of specialties agreed upon with the Ministry of Education, Science, Culture, and Sports of the Republic of Armenia.
THE STRUCTURE AND ORGANIZATION OF THE PEDAGOGICAL EDUCATIONAL BLOCK, AND THE OUTCOME OF THE PROGRAM
The educational block includes six modules with four components:
a) Educational (4 courses),
b) Research (term paper),
c) Pedagogical internship,
d) Final exam.
To obtain a pedagogue's qualification, students in the second semester of the 1st year of the bachelor's degree should be registered in the program of the pedagogical educational block at the dean's office of the faculty by applying by April 1 of the given academic year. Within a month, a contract is signed with the students who applied.
The study of the program with the pedagogical educational block is organized in the 3rd-8th semesters (number of credits: 30).
The courses of the educational block are organized on a paid basis. Payment is made each semester according to the number of credits for that semester. The value of one credit (based on the cost-price principle) is determined by the rector's order for each academic year.
Receiving an unsatisfactory grade from a module of the educational block does not limit the student's right to participate in the transfer competition within the main specialization or to receive a partial tuition fee refund.
In case of not passing the final exam of the subject "Pedagogy" of the pedagogical educational block, the student receives a diploma in the main specialty without a pedagogue's qualification.
At the end of the educational block of the "240 credits + 30 credits" pedagogical courses of Yerevan State University's Undergraduate educational program, two qualifications are awarded: a Bachelor's degree in the main specialty and a pedagogue's qualification.
REQUIREMENTS FOR THE TEACHING STAFF OF THE EDUCATION BLOCK
50% of those conducting the theoretical courses of the pedagogical educational block must have the academic rank of Professor and Associate professor, and the range of research interests of the specialists conducting the practical courses must correspond to the taught courses.
The teaching staff of the pedagogic educational block is obliged to undergo qualification improvement courses regularly approved by the Academic Council of YSU and by the regulations for the organization of the YSU faculty qualification improvement.