Faculty of International Relations
About Faculty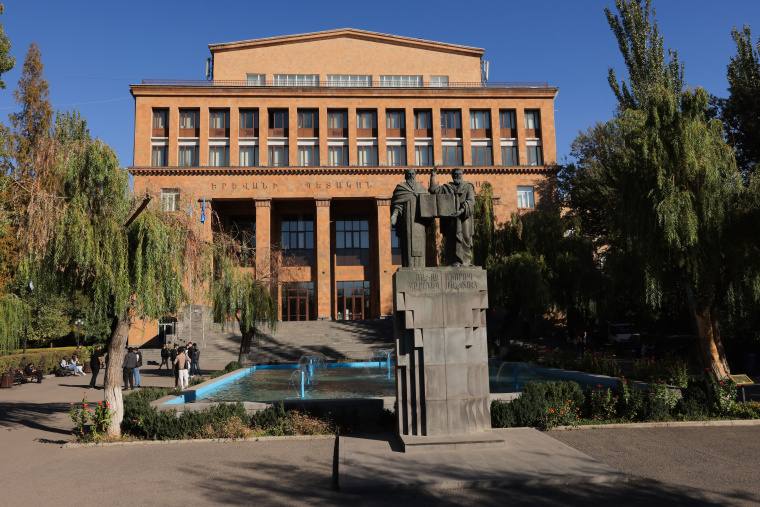 A department of international relations was opened in the Faculty of Oriental Studies of YSU in 1990, which operated as a part of the Faculty of History from 1991-1992. In April 1993, the Chair of Theory and History of International Relations was founded, which was later renamed the Chair of International Relations and Diplomacy. On September 16, 1998, by the decision of the Academic Council of YSU, the Faculty of International Relations was established based on the Chair of International Relations of the Faculty of History, which also included the Chair of Political Science of the Faculty of Philosophy.
The faculty constantly improves its educational programs, thanks to which students receive education in accordance with the educational requirements and standards of the time. The educational programs offered by the faculty are based on the strategy adopted by the faculty, international standards, and best foreign practice.
The faculty operates a three-level system of full-time and part-time education: Undergraduate, Master's, and Postgraduate.
Latest publications
Manual
Herausforderungen des 21. Jahrhunderts
Article
Armenia-India partnership: geopolitical and geo-economic implications in the Eurasian context
Article
К вопросу о характере и динамике развития российско-турецких отношений в постсоветский период
Contacts
Dean: Candidate of Historical Sciences, 
           Associate Professor Tigran Epremyan
Faculty Office:
Tel: (+374 60) 710 079, (+374 60) 710 078
       (Inner line: 10-79, 10-78)
Emails: int.rel@ysu.am, 
int.rel.dekanat@ysu.am