Faculty of European Languages and Communication
About Faculty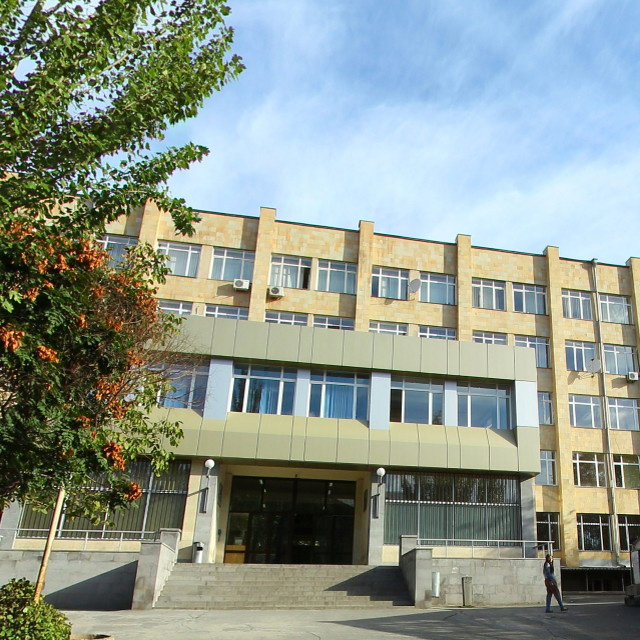 The Faculty of Romance and Germanic Philology was established in 1991 based on the Chair of English Philology at the Faculty of Armenian Philology. It was renamed the Faculty of European Languages and Communication in 2019.
The Faculty of European Languages and Communication carries out multifaceted educational and scientific activities. It runs courses with a major in English, French, German, Spanish, and Italian as a second language. The study programs offered at the faculty cover a wide range of subjects in the field of linguistics from translation studies, cross-cultural communication to stylistics and lexicology, from area studies, applied linguistics to English for specific purposes, etc.
The faculty provides a three-tier system of full-time and part-time (the latter since 2007) education: undergraduate, graduate, and postgraduate.
Latest publications
Manual
Domain-Specific English: Insight into Health-Care Setting.
Manual
LEARN ENGLISH AND CULTURE THROUGH MEDIA
Article
Change in Science Fiction Theory and Discourse: A Conceptual Ideology
Article
Culture Codes in Children's Literature: Voices from Scotland and Armenia
Contacts
Dean: Candidate of Philological Sciences,
           Associate Professor Gevorg Barseghyan
Faculty Office:
Tel.: (+374 60) 710 542, (+374 60) 710 540
        (Inner line: 55-42, 55-43)
Email: romanogerm@ysu.am