About the institute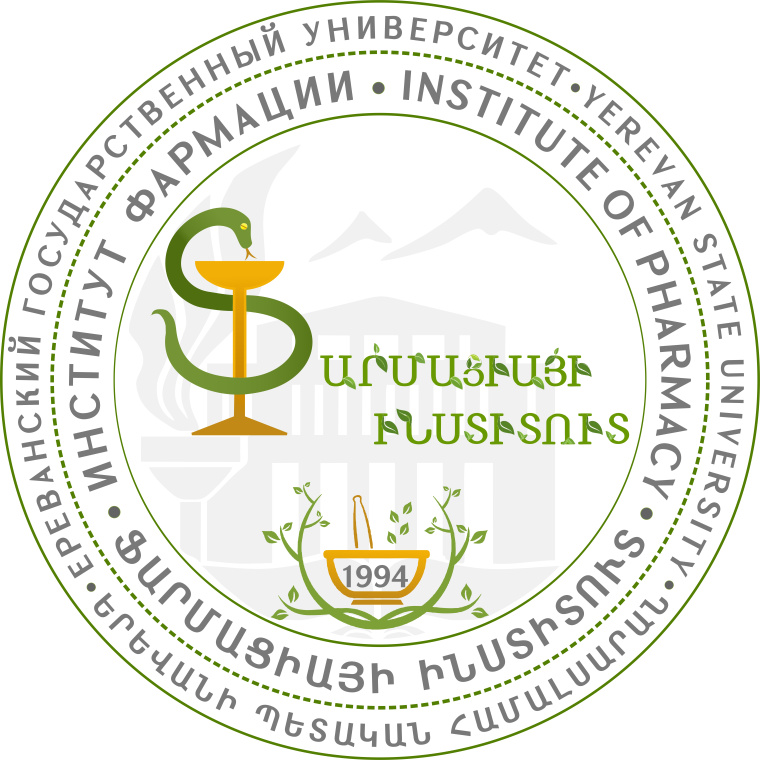 In the Faculty of Chemistry of Yerevan State University, the department of pharmaceutical chemistry and the homonymous chair have been operating since 1994. In 2012, they were renamed the department of pharmacology and the chair of pharmacology. Based on those units the Institute of Pharmacy was established at YSU in 2017 with the mission of implementing educational, research, and investment (innovation) functions, the ultimate goal of which is the training of pharmaceutical specialists by international standards, and it is one of the most important prerequisites for the development of the pharmaceutical industry in the Republic of Armenia.
The YSU Institute of Pharmacy has created real opportunities to carry out scientific and educational activities by international standards in almost all directions of the "Pharmacy" specialty.
The institute is equipped with the latest technologies and innovative methods used in the teaching process, which enables students to apply theoretical knowledge in practice fully. Thanks to the distance learning system implemented in the institute, online lectures are also organized for students with the involvement of scientists from partner universities abroad.
Educational programs
Undergraduate
Master's degree
Contacts
Director of the Institute: Ph.D. in Chemistry,
              Associate Professor Anna Mkrtchyan
Office:
Tel.: (+374 60) 710 425
        (Inner line: 34-25)
Email: pharmacy@ysu.am