Faculty of Economics and Management
About faculty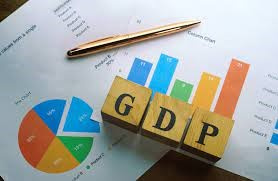 The training of economists at YSU started back in 1921. In 1934 a separate faculty was founded, which operated until 1975. 1975-1983 training of economists at YSU was interrupted due to the establishment of the Yerevan Institute of National Economy. After a break of about ten years, in 1984, the faculty was reopened at the university under the name "Economic Cybernetics", then in 1991, it was renamed the Faculty of Economics, and in 2014, the Faculty of Economics and Management.
The faculty operates a three-level system of full-time and part-time education: Undergraduate, Master's, and Postgraduate.
Among other up-to-date programs, the faculty operates the master's educational program "Data Science in Business", which is implemented in the framework of cooperation with San Jose State University, USA. The best students have the opportunity to continue their studies at San Jose State University starting from the second year, receiving a double degree and taking an internship in Silicon Valley organizations.
Educational programs
Undergraduate
Master's degree
Contacts
Dean: Candidate of Economics,
           Associate Professor Karlen Khachatryan
Faculty Office:
Tel․: (+374 60) 710 642
        (Inner line: 76-42)
Email: economics@ysu.am