Faculty of Informatics and Applied Mathematics
About Faculty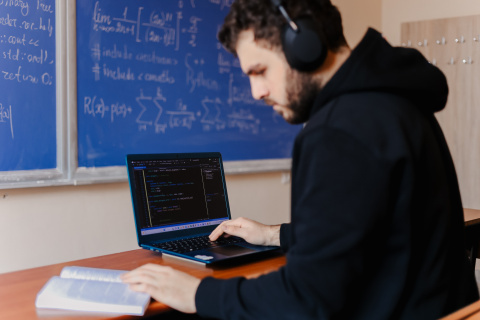 In 1957 The Department of Computational Mathematics was opened in the Faculty of Physics and Mathematics at YSU, based on which, in 1971, the Faculty of Applied Mathematics was founded, which was later renamed the Faculty of Informatics and Applied Mathematics (IAM). The faculty is the leading scientific and educational center of Armenia in the directions of informatics and applied mathematics, where high-quality programmers are trained.
The faculty has a three-level educational system: Undergraduate, Master's, and Postgraduate.
Graduates of the faculty are in great demand in the labor market: most of them work in various organizations in many around the world: academic and research institutes, higher education institutions, state and government agencies, IT companies, commercial banks, and elsewhere.
Contacts
Dean: Ph.D., Professor Yuri Hakobyan
Faculty Office:
Tel.: (+374 60) 710 056
         (Inner line: 10-56)
Email: cs@ysu.am