About Doctoral Thesis Defence Councils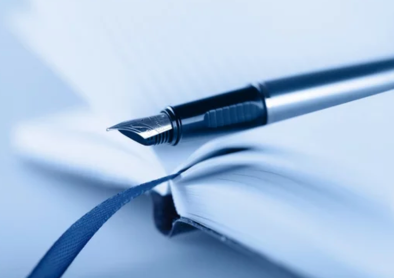 Postgraduate studies at Yerevan State University have been operating since 1928 when the University administration approved the first candidates presented by the faculties for eight postgraduate vacancies. Until 1938, theses were defended in Moscow, Leningrad (St. Petersburg), and other scientific centers of Russia.
YSU maintains the first register of information on candidate and doctoral thesis defenses, according to which Gegham Galfyan defended the first candidate thesis in 1938, receiving the degree of candidate of Chemistry. The first defense of the doctoral thesis took place in 1943. YSU Associate Professor Ashot Abrahamyan presented his dissertation on "Anania Shirakatsi", requesting the scientific degree of Doctor of History.
The registry contains such facts documented in Russian about the defense of scientific degrees as personal data of authors of scientific works, dissertation topics, information about opponents, as well as dates of dissertation hearings and council decisions.
Currently, YSU has 15 Doctoral Thesis Defence Councils:
1. Law 001,
2. Geography 005,
3. Foreign languages 009,
4. Literature 012,
5. Philosophy and Sociology 013,
6. Economics 015,
7. Physics 049,
8. Mathematics 050,
9. Biophysics 051,
10. Political science 056,
11. Pedagogy 058,
12. Foreign literature 066,
13. Psychology 067,
14. Religious Studies 068,
15. World history 069.
All affairs related to dissertation and doctoral defenses at Yerevan State University are coordinated by the YSU Scientific Secretariat in active cooperation with Doctoral Thesis Defence Councils. Upcoming defenses
Code of specialty:
ԻԴ․04.01 Geoenvironmental Protection
Defense date and time: December 19, 2023, 14:00
Ph.D. student: Melkonyan Gayane
Candidate dissertation topic:
The problem of mercury pollution in major cities of the Republic of Armenia
Code of specialty:
Ը.00.02 Economics and Management of the Economy and its Sectors
Defense date and time: December 14, 2023, 13:30
Ph.D. student: Asatryan Hovhannes
Candidate dissertation topic:
Development issues of grape and wine-making complex in Armavir region of RA
Code of specialty:
Գ.00.02 Biophysics, Bioinformatics
Defense date and time: December 05, 2023, 14:00
Ph.D. student: Movsisyan Zvart
Candidate dissertation topic:
Study of complexation of various ligands with synthetic polyribonucleotides